DOT-Uni welcomes Dr. Maca and Dr. Villota, two faculty members that will form the team to situate our fully online curricula not only in Asia but globally.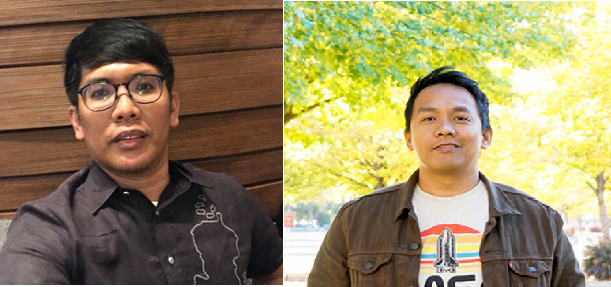 The faculty welcomes the appointment of Dr Mark Norman Alberto Maca as Associate Professor beginning this semester. Mark did graduate studies as a scholar under the European Union's Erasmus Mundus programme and was conferred a joint degree in education (lifelong learning) policy and management by the Institute of Education-University College London (UK), Danish School of Education-Aarhus University (Denmark) and Universidad de Deusto (Spain). He completed his doctoral studies in comparative and international education as JSPS-Ronpaku Fellow in Kyushu University (Japan). Dr Maca is published internationally focusing on the nexus of Philippine education, labor migration and development policy, and national identity formation in history and citizenship education curricula and textbooks. His publications include chapters on the Philippines in the edited volume Imagining Japan in Post-war East Asia (Morris et al, eds, 2013, Routledge); in the volume Constructing Modern Asian Citizenship (Vickers and Kumar eds, 2015, Routledge), and in the journals Compare and the Asia-Pacific Journal of Education. Part of his doctoral training also covers the politics of identity in East Asian societies and official programs of identity formation - as pursued through history education as well as museums, memorials and heritage policy. He is currently working on two (2) book chapter projects organized by Ateneo de Manila University and University of Canberra (Sociology of Education in the Philippines), and Bloomsbury Academic (Education and Childhood Studies).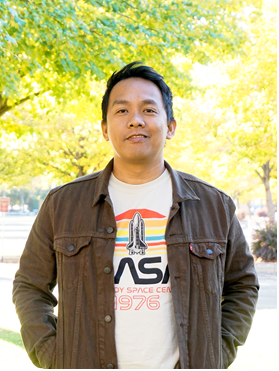 Dr. Elmar M. Villota of the Department of Agricultural and Biosystems Engineering of the College of Engineering is the newly designated Registrar of the DOT-Uni. Elmar recently finished his Ph.D. in Biological and Agricultural Engineering from Washington State University (Pullman, WA) with specialization in Bioenergy and Bioproducts Engineering. His Ph.D. work mainly focused on developing and optimizing green processes in converting more sustainable feedstocks like second-generation biomass to potentially replace fossil-based products, primarily liquid phase fuels such as gasoline-range and jet fuels. Specifically, he worked on process optimization of producing chemically activated porous carbons from biomass for various applications, including catalytic fast pyrolysis under microwave energy and adsorbent for purification systems. His notable works in this exciting and emerging field of bioconversion and biorefinery have transcribed into at least 20 co-authored research articles published in several internationally renowned journals, including the Royal Society of Chemistry (RCS) Green Chemistry (IF:9.480), Energy Conversion and Management (IF:8.208), Applied Energy (IF:8.848), American Chemical Society (ACS) Applied Materials and Interfaces (IF:8.758), ACS Sustainable Chemistry and Engineering (IF:7.632), and Bioresource Technology (IF:7.539). Furthermore, Dr. Villota, together with the Pacific Northwest National Laboratory and Bioproducts, Sciences, and Engineering Laboratory experts, authored a comprehensive chapter about lignocellulosic biomass hydrolysis and saccharification published under the Wiley title "Green Energy to Sustainability: Strategies for Global Industries." DOT-Uni is privileged to have in the team, Sirs Elmar and Mark, who are trail blazers and accomplished in their respective fields.